The Oral Health Information Suite (OHIS)
PreViser OHIS is a digital software product that gives dental clinicians a practical and powerful way to objectively analyze their patients' oral disease risk and severity.
By providing answers to questions that are all within the scope of the patient examination, the software delivers individualized reports that improve treatment planning accuracy, patient acceptance and compliance with treatment recommendations, and help improve office efficiency.
The PreViser reports generated by the OHIS are invaluable tools to the Oral Health Professional practicing on the cutting edge of preventive and evidence-based dentistry.
PreViser Oral Disease Risk and Severity Assessment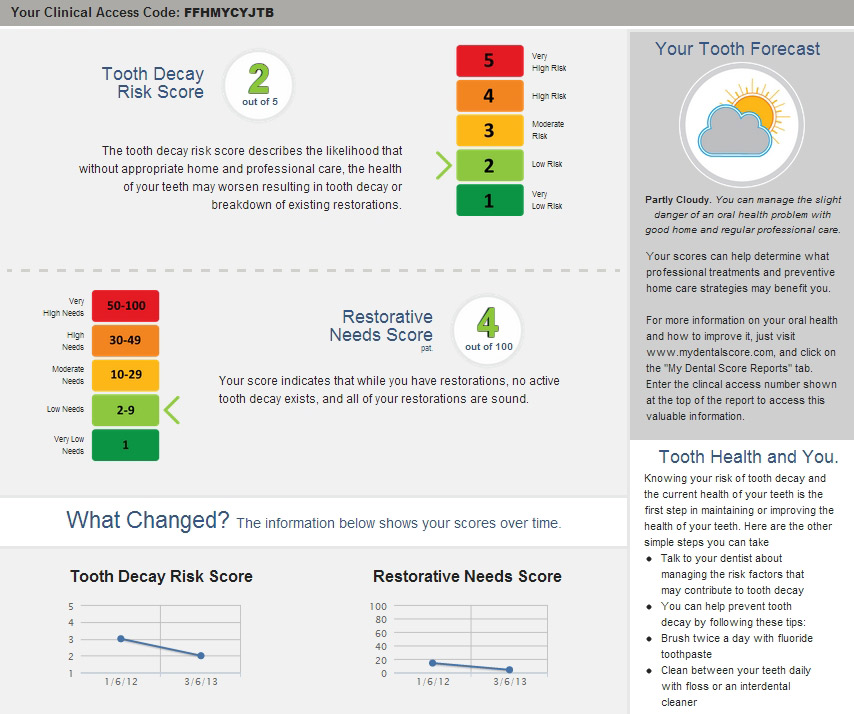 What is the chance I will get oral disease, or that it will worse?
What is my current oral health?
How is my oral health changing over time?
You can't manage what you can't measure.
PreViser's numeric scores for oral disease risk and severity make it simple for clinicians and patients to track and understand the progress of their oral health. PreViser's clinically valid risk assessment scores predict whether one is likely to develop oral disease, or if the disease already exists, indicates the likelihood the disease will progress. PreViser's severity assessment shows the current disease state and tracks over time whether the state is improving, and if so, by how much, or worsening.
Because risk and severity score are numeric, they are easy to understand and provide actionable information for both clinicians and patient. Scores are generated for tooth decay risk and severity, gum disease risk and severity, gum health stability and orla cancer risk.
PreViser's Oral Health Information Suite (the "OHIS") calculates these scores from information entered during a standard oral examination by a clinician. This information helps clinicians more easily explain the need for recommended treatment plans; helps patients understand the importance of oral health' and helps insurers offer evidence based benefit plans that help patients get the covered benefits they need.
The tool is offered free for unlimited use to all clinicians in North America.
To get a free OHIS license click here. For more information email help@previser.com or call (888) 854-0007
MyDentalScore
A patient-directed self-assessment that a patient can take in the privacy of their own home. It generates oral disease risk and health scores based on information they know about themselves. They are encouraged to share their scores and reports with their Oral Health Professional. Click here to learn more.