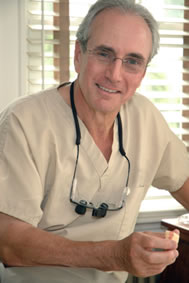 PreViser helps dentists identify patients requiring specialist care much earlier in the disease process. According to the CDC, the prevalence of periodontitis in the U.S. is over 45%, yet insurance company records indicate that only around 6% of adults every have a periodontally related CDT code submitted for payment.
 
PreViser helps general dentists see when a patient is headed in the wrong direction, and empowers objective standards for referral.
 
Additionally, co-management of the periodontally effected patient is simplified. Simply ask the general dentist to refer the patient for your care when they are becoming more diseased as measured by PreViser's severity score, and send them back for maintenance when the patient is measured to be periodontally stable.
 
The result? A more effective relationship between referring dentists and your office, and healthier patients.