PreViser: Efficiently increasing patient communication, compliance and case acceptance
Get a Free AccountQuick Start GuideHave a PreViser
Account? Manage it Here.
PreViser analytic software gives you, the oral healthcare professional, an easy to use, objective and reproducible way to measure, understand, and communicate your patients' oral health risk and disease level as simple numeric scores.
PreViser's core technology is the Oral Health Information Suite – OHIS for short – a secure and HIPAA compliant cloud-based chairside software resource measuring risk and severity for caries, periodontal disease and oral cancer.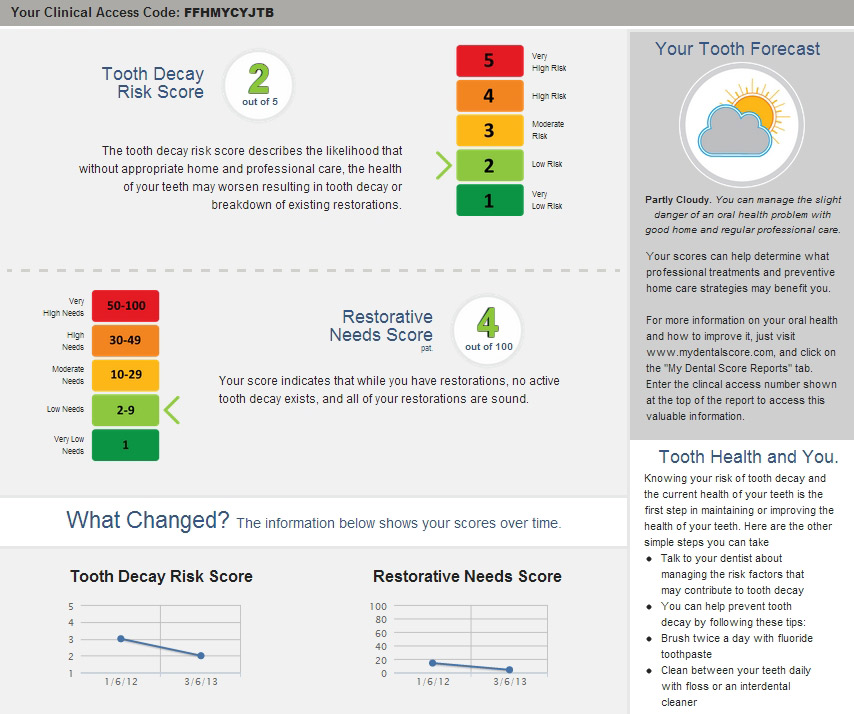 Access the PreViser OHIS Here
Understanding Risk
PreViser risk scores add the 'third dimension' to an understanding of patient needs, and differentiate between patients with the same current health/disease state, but who are at varying potentials that this state will deteriorate.
> Risk as the 3rd Dimension
PreViser for Dental Practices
Using the OHIS with your patients benefits both YOU and your patients!
Benefits to Healthcare Providers and Practices:
Increased Acceptance of Treatment Recommendations by Patients
Improved Compliance to Treatment Protocols
Improved Patient Satisfaction and Retention as it serves as a barrier to patient switching
Increased business through early treatment of periodontal work
Documentation of Treatment Recommendations reduces risk of malpractice suits
Benefits to Patients:
Offers a true patient-centered oral health experience as results are specific to the individual patient and based on a science-backed algorithm
Results are immediate
Consumer friendly, colorful reports help educate the patient about the importance of oral health and on compliance with the recommended care
Graphs track patient progress over time serving as a motivator for the patient to remain engaged
The following institutions recommend performing risk assessments on all patients as part of the process of care
American Dental Association (ADA)
American Academy of Pediatric Dentistry (AAPD)
American Academy of Periodontology (AAP)
American Academy of Oral Medicine (AAOM)