Schools implementing risk assessments will be teaching a best practices approach by involving clinically relevant and evidence-based interventions
PreViser's risk and disease severity assessment delivers scores for caries, periodontal and oral cancer risk. With the risk and disease scores being objective and reproducible, students can be taught how to quantifiably measure these states and then employ disease management concepts in the real world of clinical dentistry. This is becoming more and more important as dental benefit administrators and their purchasers have a growing interest in outcomes-based oral care.
Additionally, with the growing scientific evidence of the link between oral health and overall health, dental professionals will continue to play an ever-increasing role in the management of the total health and wellness of the patient. A standardized risk and disease assessment with clear and easily understandable patient reports is a valuable tool to communicate the importance of treatment plans and compliance to patients.
PreViser Fits in with the CODA Accreditation Standards:
"2-11 The dental hygiene program must have established mechanisms to ensure a sufficient number of patient experiences that afford all students the opportunity to achieve stated competencies."

PreViser can help with assisting the student in identifying specific patient experiences

"2-13 Graduates must be competent in providing the dental hygiene process of care." Examples of evidence to demonstrate compliance may include: "Use of risk assessment systems and/or forms to develop a dental hygiene care plan"

PreViser scores can be used as clinical decision support for students

"2-23a: Patient assessment, diagnosis, comprehensive treatment planning, prognosis, and informed consent"
"2-23b: At a minimum, graduates must be competent in providing oral health care within the scope of general dentistry, as defined by the school, including: Screening and risk assessment"
"2-23o: evaluation of outcomes of treatment, recall strategies, and prognosis"

PreViser can help the student evaluate outcomes, as noted by the PreViser oral health report changes overtime of an individual patient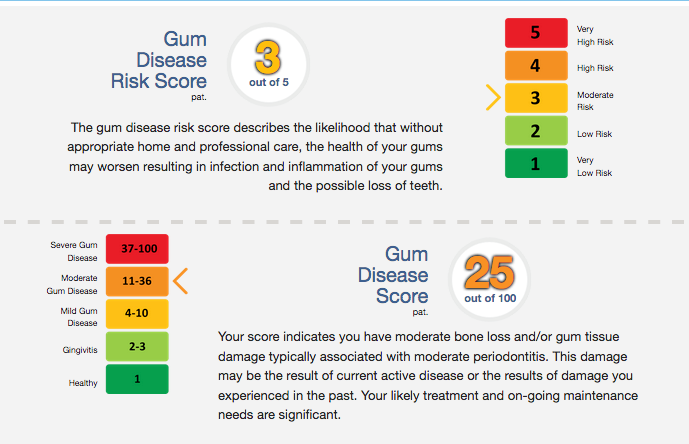 The future of dentistry starts with the proper training of tomorrow's dental professionals. PreViser Corporation offers free usage of its technology to qualifying teaching institutions. To learn more about how the OHIS may fit in with your curriculum, contact PreViser. For more information on how PreViser can assist your student's in better understanding the use of digital information in the management of oral disease, contact PreViser at help@previser.com.